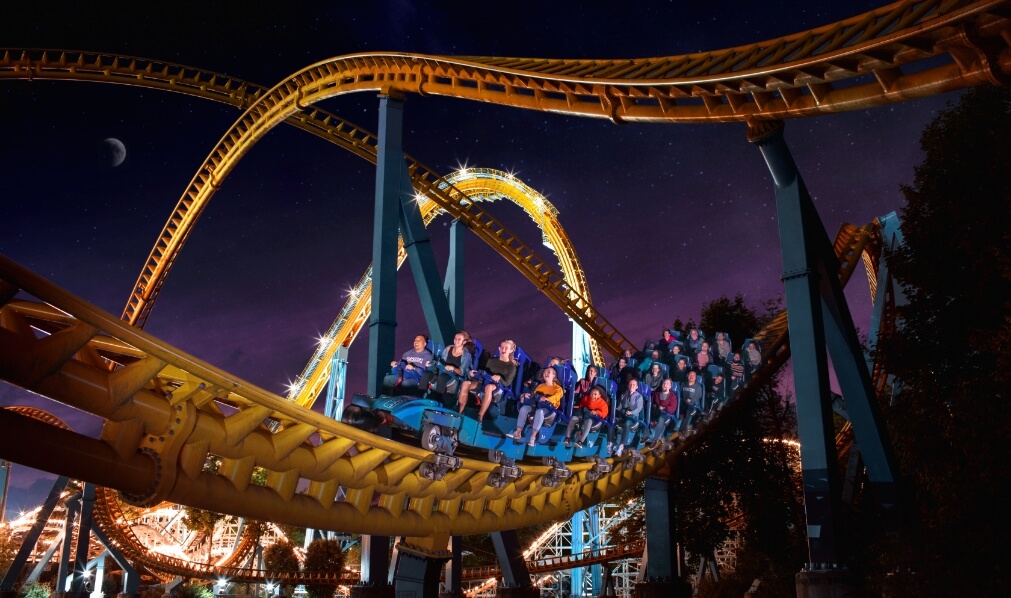 Halloween In Hershey
In Hershey The Sweetest Place On Earth®, we specialize in making Halloween even happier! Visit our Hersheypark Halloween event to enjoy coasters and rides for the whole family, a chocolatey trick or treat adventure, wild zoo visits, as well as scare zones and haunted houses during Dark Nights™. Extend your adventure with an overnight stay at The Official Resorts Of Hersheypark®, so you can experience all of the sweet fall happenings around town including a relaxing pumpkin-inspired spa day, an evening stroll through Hershey Gardens or a visit to The Hershey Story's Museum Experience. Start planning your family's visit today!
Hersheypark Halloween
Open select weekends September - October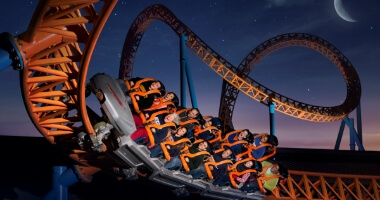 Coasters & Rides For The Whole Family
Happy Halloweeeeeee! Get ready for fall thrills on your favorite rides and coasters. Plus, exclusively for Hersheypark Halloween, experience lights-out rides during the last hour of operation on Candymonium®, Comet, and Lightning Racer®. Laff Trakk will be dark during all operating hours.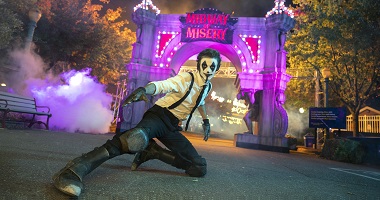 Dark Nights
Darkness is sweeping over Hersheypark® with new, blood curdling frights lurking about. Discover what's new and terrifying this season waiting to scare you like never before. Dark Nights™ admission is included with a Hersheypark Halloween™ ticket.
Learn More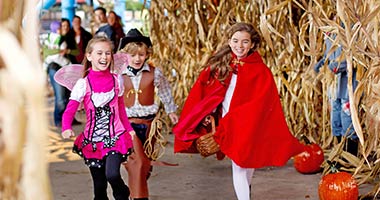 Trick Or Treat Trail
Enjoy 13 sweet stops on our Trick Or Treat Trail winding from Hershey's Chocolate World Attraction to The Boardwalk At Hersheypark®! Children 12 and younger are invited to visit each stop once.
Get Your Season Pass Today
Hersheypark® Season Passes offer so much fun for the entire family. Choose from 3 new Season Pass options.
Save Now

The Official Resorts Of Hersheypark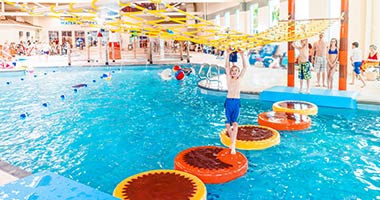 Hershey Lodge
Stay at Hershey Lodge® for a warm and welcoming experience in this comfortable, friendly, and distinctly Hershey resort.
Plan Your Visit

to hershey lodge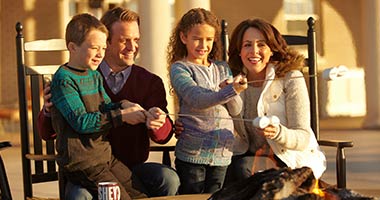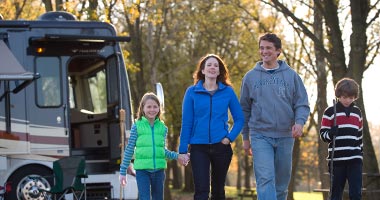 Hersheypark Camping Resort
Trails of colorful leaves line every road, cool breezes carry the scent of chocolate, and campfires continue to glow through the night. Plan your family's fall camping getaway at Hersheypark Camping Resort® and cozy up to the season in the sweetest way possible!
Plan Your Visit

to hersheypark camping resort