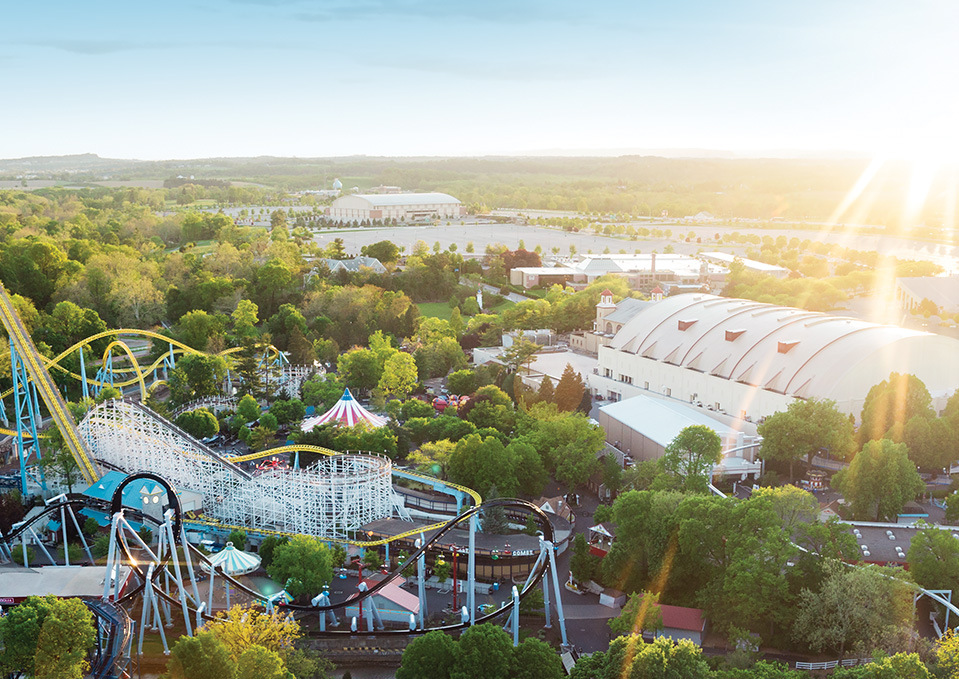 Our Promise to You
Healthy. Happy. Hershey.
As one of the leaders in the hospitality industry, Hershey Entertainment & Resorts has focused on the safety and enjoyment of our guests since 1927. Throughout this pandemic, we have followed the guidance from our national and state health experts to provide a safe environment for our guests and team members.
Guests are free to continue to wear face coverings anywhere on our properties if they choose to do so.

If you are attending a show at Hersheypark® Stadium, GIANT Center℠ or Hershey Theatre®, please refer to the specific event pages on www.HersheyEntertainment.com for the most up-to-date information and any additional guidelines set by the tour.

Our company continues to maintain our enhanced cleaning, sanitization, and disinfection standards, which meet or exceed established industry guidelines.
Stay Home if Sick:

If a guest is experiencing any of the following, we ask that you stay home:

A guest who has COVID-19 symptoms, as defined by the CDC.
A guest who has a COVID-19 test result pending.
A guest who tested positive for COVID-19 within 5 days of their travel to Hershey. Guests arriving after their 5 day isolation period are requested to wear a mask for an additional 5 days while on property.
These operational adjustments may change as guidance and requirements from various government agencies and industry organizations continue to evolve. It is important that we all continue to remain vigilant and work together to prioritize the health and safety of those around us. We appreciate our guests partnering with us in following all guidelines.
COVID-19 Warning
We have enhanced health and safety measures for our guests and team members. Guests must follow all posted instructions while visiting properties owned and/or operated by Hershey Entertainment & Resorts Company.
An inherent risk of exposure to COVID-19 exists in any public location where people are present; we cannot guarantee you will not be exposed during your visit. COVID-19 is an extremely contagious disease that can lead to severe illness and death and people who show no symptoms can spread COVID-19 if they are infected. According to the Centers for Disease Control and Prevention (CDC), older adults and people of any age who have serious underlying medical conditions might be at higher risk for severe illness from COVID-19. Visit the CDC website for the latest guidance.
By visiting properties owned and/or operated by Hershey Entertainment & Resorts Company you voluntarily assume all risks related to exposure to COVID-19.